Leopardo Da Vinci Limited Edition
Description
Is it animal print or a masterpiece of design? This is not just any footwear; it's a Limited-Edition work of art. Don't miss out, as quantities are extremely limited. Secure your pair quickly as stock is limited!
Crafted from our ever-popular Mortels® Classic Mid UGG boot, these boots are designed for everyday wear, both indoors and out. Here's why our Limited Edition Classic Mid UGG is a must-have:
·       Excellent Australian Sheepskin: Created with Mortels® A-Grade Australian Sheepskin, these boots provide unparalleled comfort, enveloping your feet in warmth and luxury.
·       Sturdy and Lightweight: The EVA hard-wearing yet lightweight flexible sole guarantees long-lasting wear without weighing you down. These boots are built to withstand all your adventures.
·       Incomparable Strength: With added reinforcement through suede toe capping and stiffened suede heel support, these boots offer exceptional strength and abrasion resistance. They are designed to stand the test of time.
·       Australian Craftsmanship: By choosing Mortels® Classic Mid UGG, you're supporting Australian craftsmanship and tradition. These boots are a testament to top-quality materials and workmanship.
·       Perfect Height and Style: With a height ranging from 22.5 cm for size 4 to 25.3 cm for size 11, these boots provide the ideal coverage to keep you warm. You can also roll the top over to create a stylish and fleecy collar.
These Limited Edition Classic Mid UGG boots are not just footwear; they are wearable works of art. Combining warmth, durability, and a touch of style, they are truly exceptional. With limited availability, don't miss the chance to own a pair of these remarkable boots. Please note that the colours may vary slightly, ensuring that each pair is a unique and exquisite masterpiece.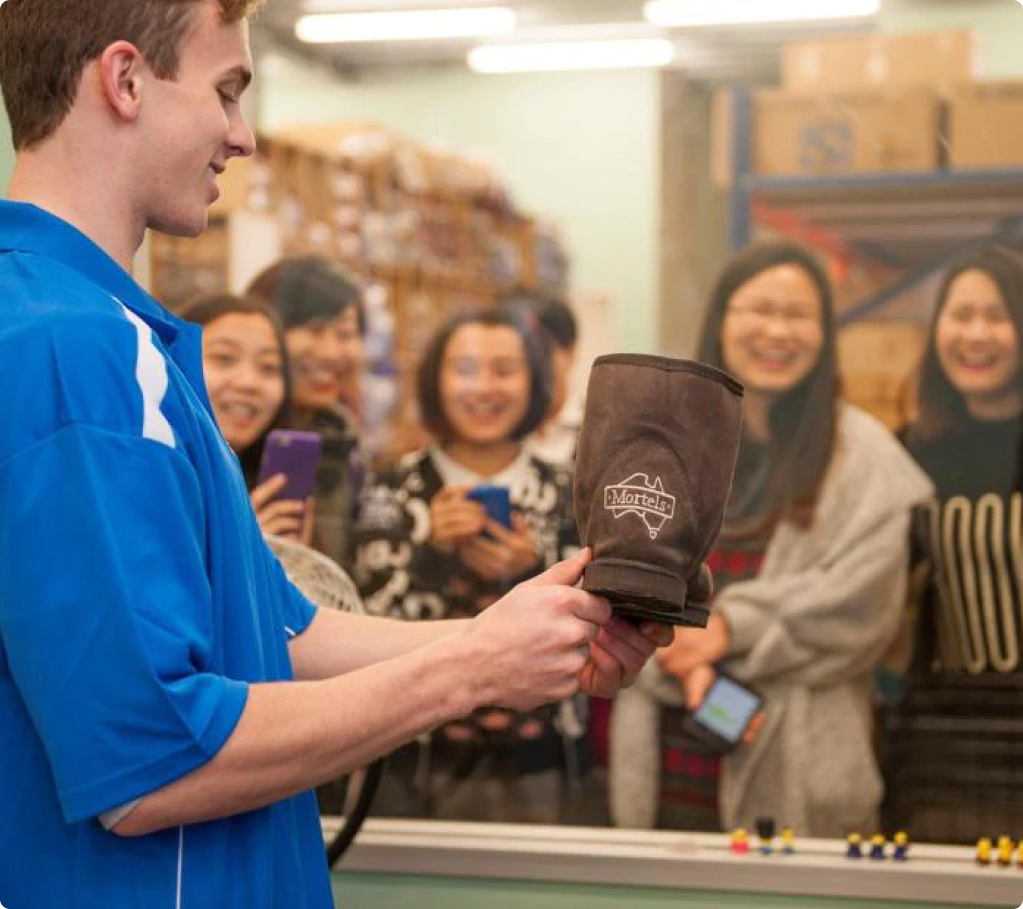 See how they're made
Factory Tours are currently available with pre-bookings only for a minimum of 6 adults. To book call 02 4966 0990.
See, hear and smell a world famous Australian product in the making at Mortels Thornton; an essential and interactive tour for any visitor.
You might also like
View Products