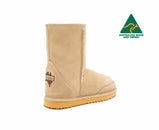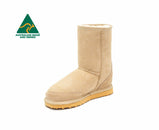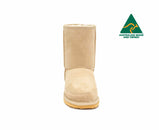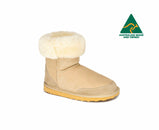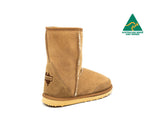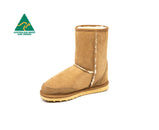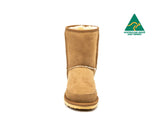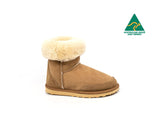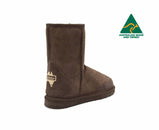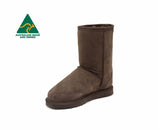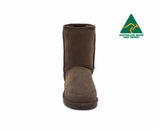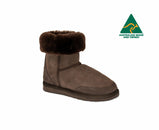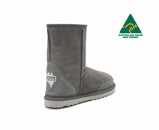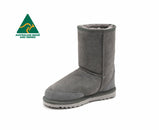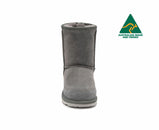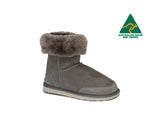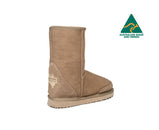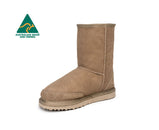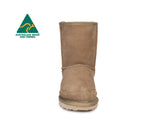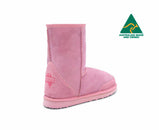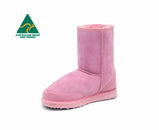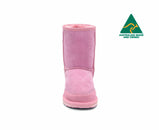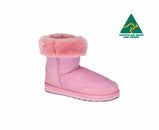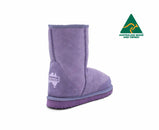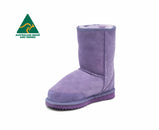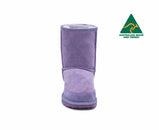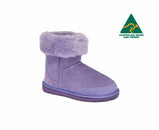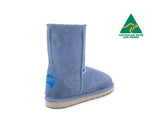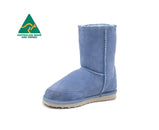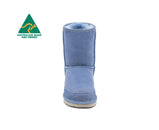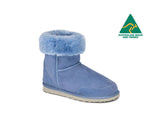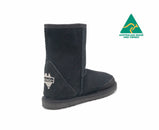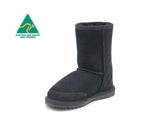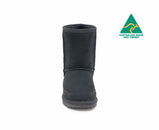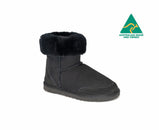 Classic Mid UGG Child Sizes
Description
Discover the sheer perfection of the Classic Mid UGG Boot, our best-selling and most beloved style. Crafted from luxurious 100% Australian sheepskin that's both water-resistant and breathable, this iconic footwear is the essence of comfort, warmth, and style. Whether you're indoors or venturing outdoors, from mild weather to the chilliest days, the Classic Mid UGG is your trusted companion.
Mortels® Classic Mid UGG Boots feature:
·       Premium Australian Sheepskin: The upper and innersole are made from Mortels® A-Grade Australian Sheepskin, guaranteeing unmatched coziness and quality.
·       Lightweight and Durable: The EVA sole is not only lightweight but also incredibly durable, ensuring long-lasting wear while maintaining flexibility for comfort.
·       Reinforced for Strength: Enjoy added reinforcement with suede toe capping and stiffened suede heel support, enhancing the boot's strength and abrasion resistance.
·       Proudly Australian Made: By choosing Mortels®, you're supporting Australian craftsmanship, tradition, and quality.
·       Versatile Height: The height of the UGG ranges from 19cm for a size 1 to 22.5cm for a size 3. Plus, you can roll down the top to create a cozy fleecy collar.
Please note that while we strive to show accurate colours, there may be slight variations due to dye-lot differences. However, what remains consistent is the extraordinary quality and comfort you'll experience with Mortels® Classic Mid UGG Boots.
NB. Children that are in size 4 and above are into adult sizing, please go to Women's or Men's categories for these sizes.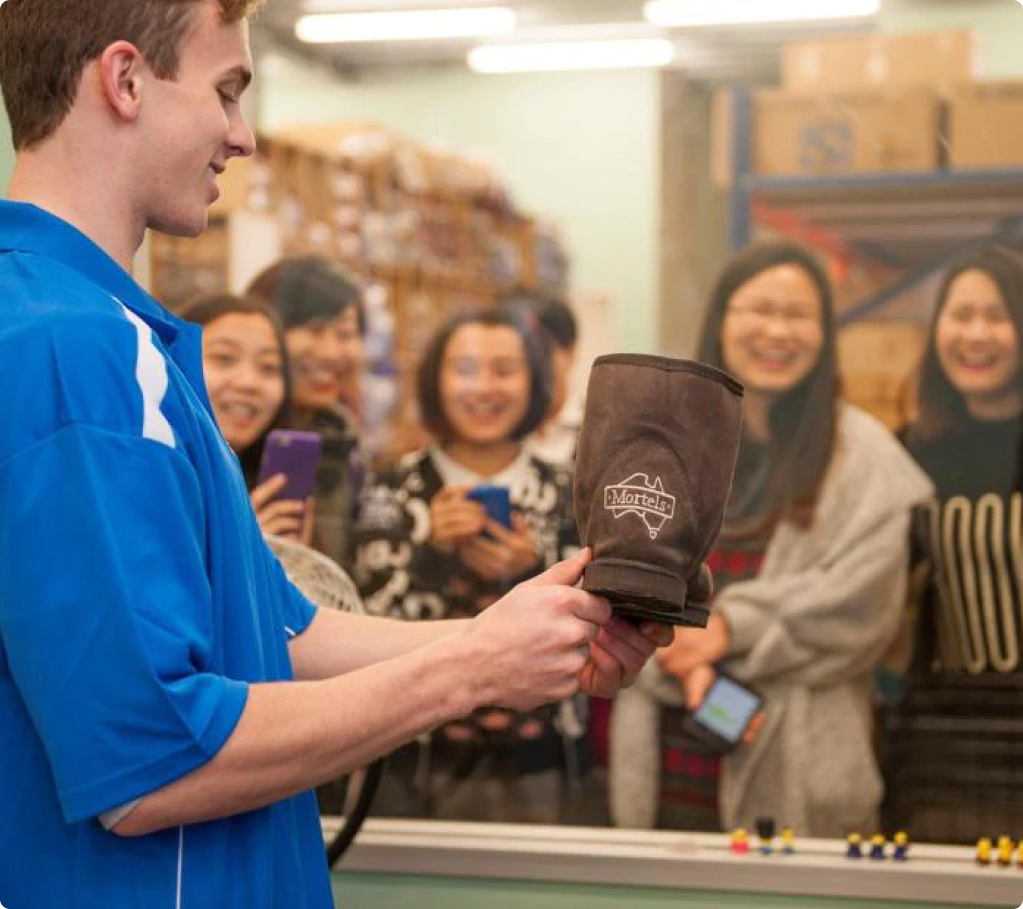 See how they're made
Factory Tours are currently available with pre-bookings only for a minimum of 6 adults. To book call 02 4966 0990.
See, hear and smell a world famous Australian product in the making at Mortels Thornton; an essential and interactive tour for any visitor.
You might also like
View Products