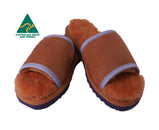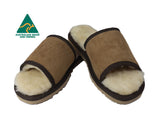 Bitza Sheepy Slides
Description
Introducing Mortels® Sheepskin Bitza Slides – the coolest way to stay cozy all year round, whether you're a hot-footed trendsetter or a die-hard uggie enthusiast looking to brave the Aussie summers in style!
Why Bitza Slides are a Blast:
Year-Round Comfort: These slides are your best buddy if you've got feet that sizzle but crave the cool caress of sheepskin. Embrace the comfort you love, no matter the season.

Luxe Australian Sheepskin: Get ready for a pampering experience! These slides are all about that silky-soft Australian sheepskin, ensuring your feet are always in cloud-nine mode.

Indoor or Outdoor Adventure: Mortels® Bitza Slides are versatile, so you can flaunt them indoors or step out into the great unknown. The choice is yours!

A Fit That's Just Right: These slides might feel snug at first, but fear not! They're like a custom hug for your feet, molding to perfection as you break them in.

One-of-a-Kind Style: Each pair is crafted from the off-cuts of our sheepskin footwear, sharing the same top-quality materials and production processes. Expect a unique style statement, as no two pairs are alike!
So, if you're up for some fun and fabulous foot fashion, get ready to slide into Mortels® Sheepskin Bitza Slides – the quirkiest way to make your own unique statement of comfort!
Photos are a guide only, the colour combination you receive will not be the same as displayed. Think of these as a lucky dip for colour. If you are fussy on colour combos these are not for you or come into store and choose from our stock.
The sheepskin component Funky coloured Bitza Slides may include a combination of the following colours: Orchid Pink, Purple, Teal, Tomato, Tangerine, Royal Blue, Amethyst, Country Blue, Maron and Navy Blue
The sheepskin components of The Earthy coloured Bitza Slides may include a combination of the following colours: Sand, Chestnut, Mocha, Grey, Choc, Dark Green, Navy Blue, and Black.
We will take into consideration in your notes if you love, or want to avoid, particular colour/s, but no guarantees we will have the exact combo.
Mortels® Bitza Slides feature:
Mortels® A-Grade Australian Sheepskin upper and innersole

EVA hard-wearing but lightweight flexible sole, ideal for both indoor and outdoor wear

Sheepskin breathes, and naturally wicks away moisture leaving footwear odourless, and your feet perfectly warm in winter and cool in summer.

Australian Made
Size Tips:
Half size? Opt down to the whole size.

If unsure of sizing, compare the length of our sole measurements from our

sizing chart

to the sole measurement of your thongs (Flip-Flops for the non-Australian viewers) and select size based on the closest.
Footnote: As Bitza Slides are part of our Bitza range of footwear which are all about minimising waste and our sustainable products initiative. Sometimes sheepskins have natural slight blemishes and imperfections (such as seed spots or skin tags) so we use these skins in our Bitza range. This also helps us to produce a high quality Slide to sell at a much lower price. We do not supply any Bitzas with raw materials that are any less durable than any of our other products, but some may find these blemishes and imperfections not so aesthetically pleasing. Our Bitza range have our quality guarantee as with all our products however any blemishes and imperfections are not considered faults but are the characteristics of a natural product.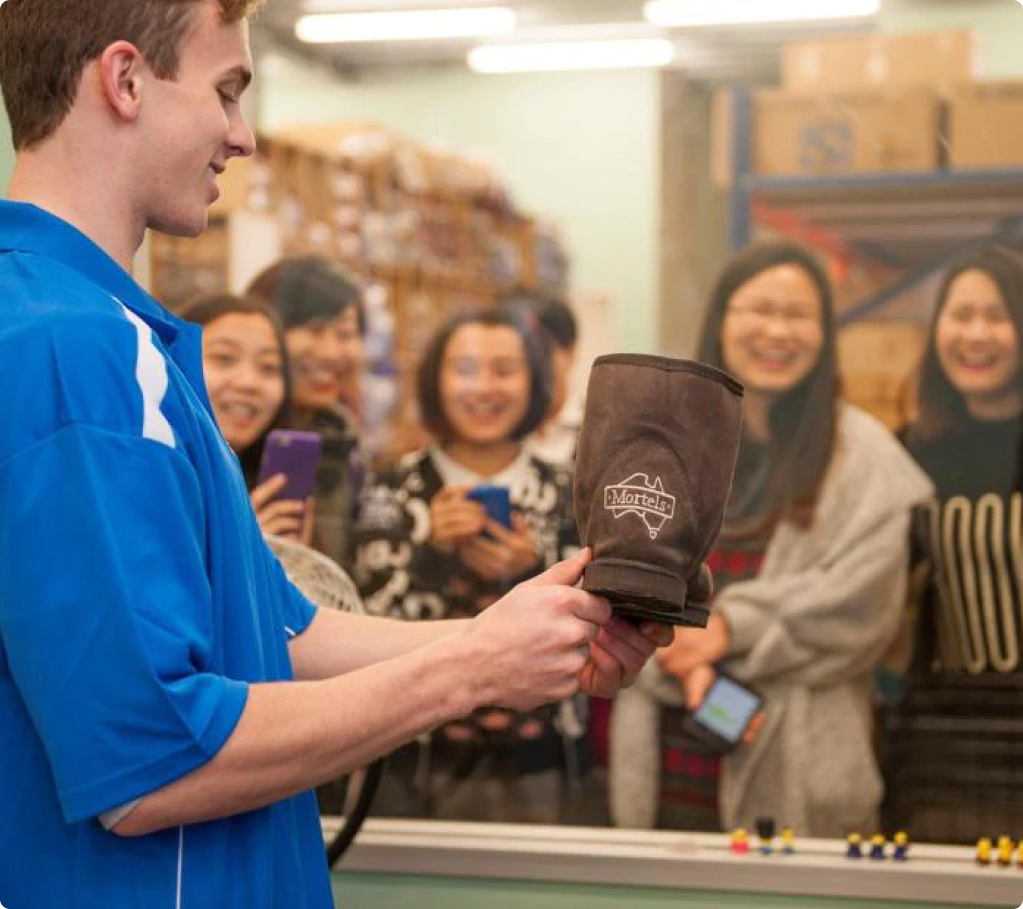 See how they're made
Factory Tours are currently available with pre-bookings only for a minimum of 6 adults. To book call 02 4966 0990.
See, hear and smell a world famous Australian product in the making at Mortels Thornton; an essential and interactive tour for any visitor.
You might also like
View Products