Ryan Scuff Slippers
Description
Experience the essence of comfort and ease with our Ryan Scuff slippers. These Australian-made gems are designed to provide you with a supremely cozy, hassle-free experience. Made from the finest Australian sheepskin, the Ryan Scuffs offer just the right amount of coverage for the sides of your feet.
Mortels® Ryan Scuff slippers feature:
·       Premium Australian Sheepskin: Crafted with Mortels® A-Grade Australian Sheepskin for the upper lining and innersole, these slippers envelop your feet in luxurious comfort.
·       Durable, Lightweight Sole: The EVA sole is both hard-wearing and lightweight, making it ideal for both indoor and outdoor wear. You can enjoy these slippers wherever you go.
·       Natural Moisture Control: Sheepskin is renowned for its ability to breathe and naturally wick away moisture, leaving your footwear Odor-free. It keeps your feet warm in winter and cool in summer.
·       Proudly Australian Made: Rest assured that Mortels® stands for quality and supports Australian craftsmanship.
Sizing Tip:
·       For Women: We recommend sizing DOWN to the nearest whole size.
·       For Men: We recommend sizing UP to the nearest whole size.
Please note that while we strive to show accurate colours, there may be slight variations due to dye-lot differences. However, what remains consistent is the extraordinary quality and comfort you'll experience with Mortels® Ryan Scuff Slippers.
Experience a new level of comfort with the Mortels® Ryan Scuff slippers, where every step is a delight for your feet.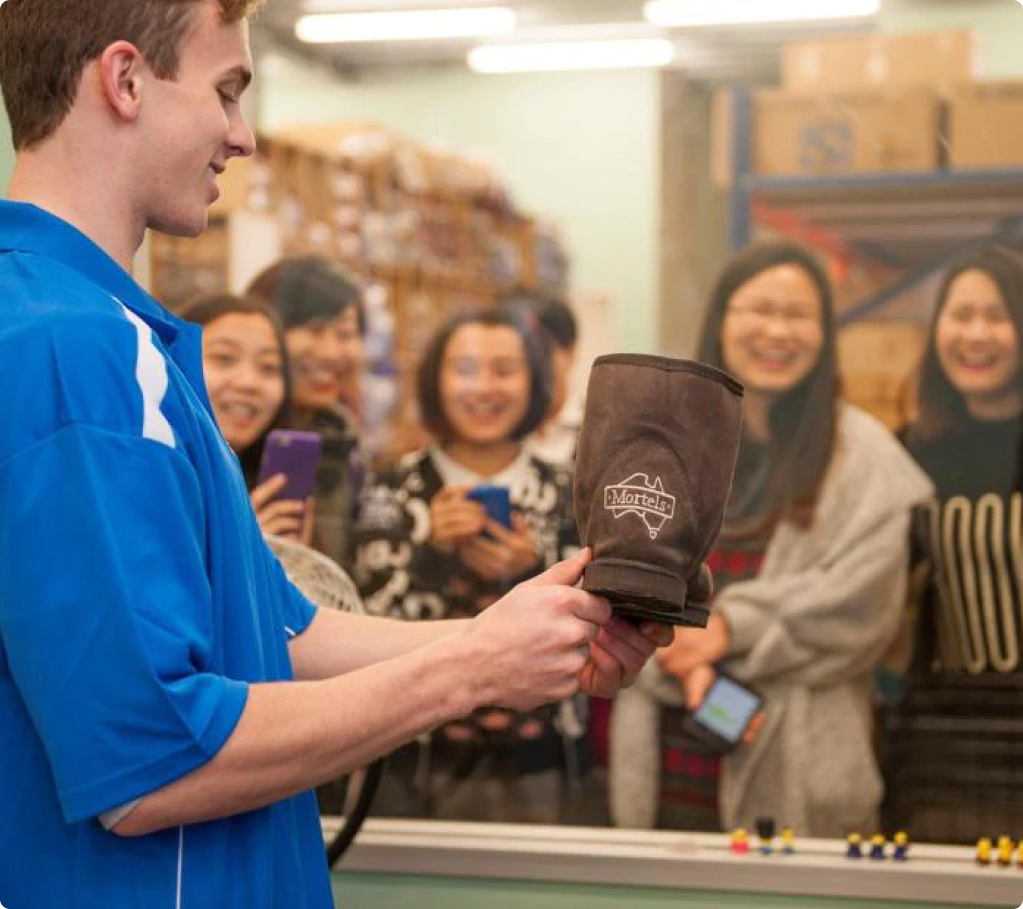 See how they're made
Factory Tours are currently available with pre-bookings only for a minimum of 6 adults. To book call 02 4966 0990.
See, hear and smell a world famous Australian product in the making at Mortels Thornton; an essential and interactive tour for any visitor.
You might also like
View Products