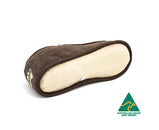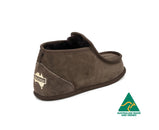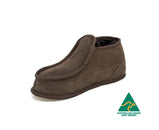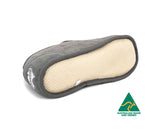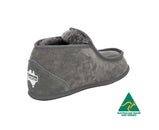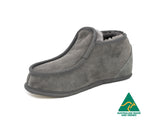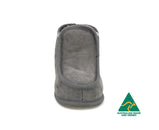 Soft Sole Alberts
Description
Introducing the Mortels® Soft Soled Albert – a modern twist on the timeless Moccasin design, redefining comfort and style for home dwellers. If you're a fan of snug socks, get ready to elevate your indoor experience to a whole new level with this slipper's superior comfort and warmth. These slippers are designed exclusively for indoor wear, and once you slip into them, you may find it hard to part with their cozy embrace when heading out.
The Mortels® Soft Soled Albert offers:
·       Premium Comfort: Crafted with Mortels® A-Grade Australian Sheepskin for an unparalleled softness that pampers your feet.
·       Secure and Non-Slip: The sheepskin sole is paired with a non-slip outer sole material, ensuring stability and confidence with every step.
·       Extra Durability: A reinforced suede heel support enhances abrasion resistance, guaranteeing long-lasting performance.
·       Proudly Australian: These slippers reflect our commitment to quality craftsmanship as they are naturally Australian made.
Please note that while we strive to show accurate colours, there may be slight variations due to dye-lot differences. However, what remains consistent is the extraordinary quality and comfort you'll experience with Mortels® Soft Soled Albert Slippers.
The Mortels® Soft Soled Albert is your ticket to indoor comfort and warmth. Say goodbye to chilly toes and hello to the perfect blend of coziness and style. Whether you're a sock enthusiast or simply looking to enhance your indoor relaxation, these slippers are a must-have. Enjoy the ultimate in-home comfort, and remember, style and warmth go hand in hand.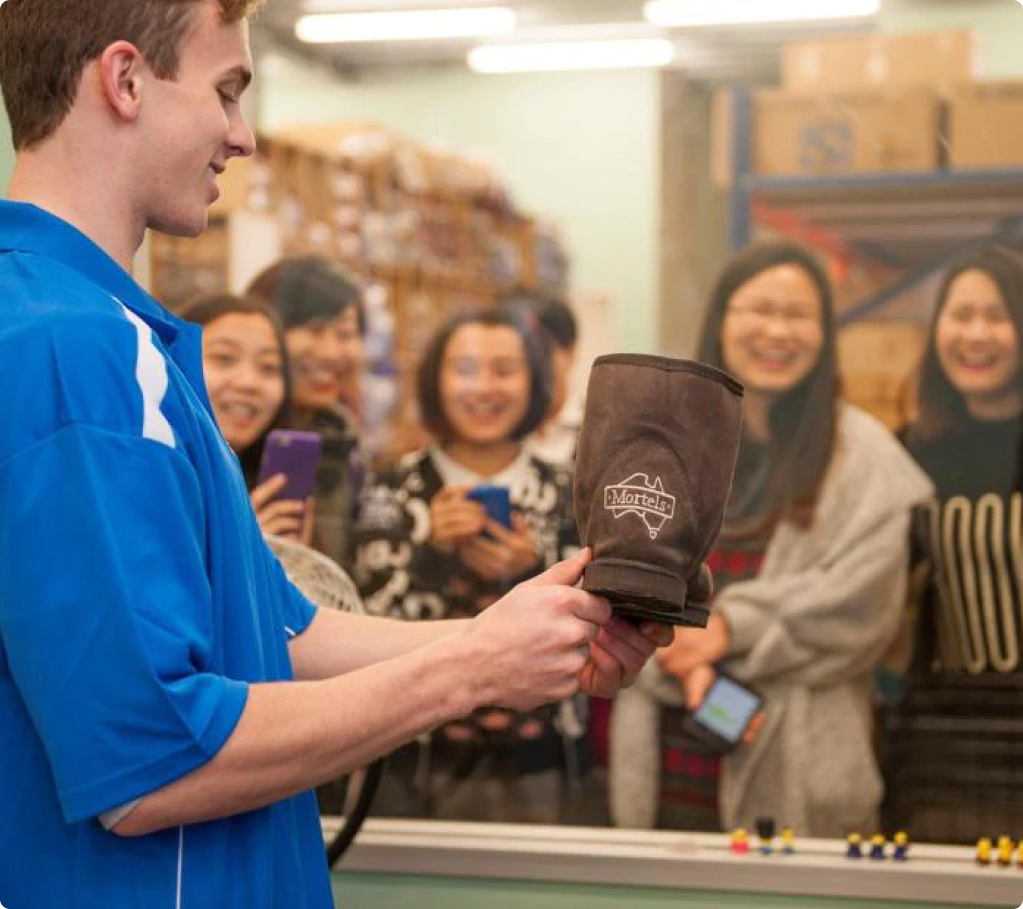 See how they're made
Factory Tours are currently available with pre-bookings only for a minimum of 6 adults. To book call 02 4966 0990.
See, hear and smell a world famous Australian product in the making at Mortels Thornton; an essential and interactive tour for any visitor.
You might also like
View Products