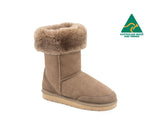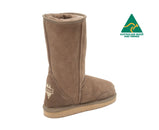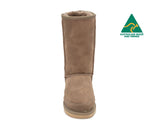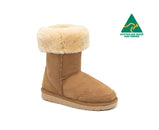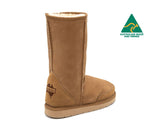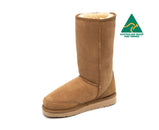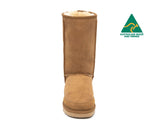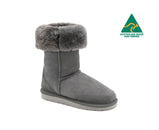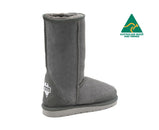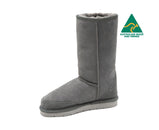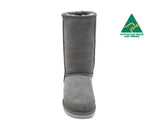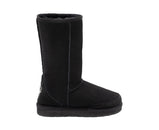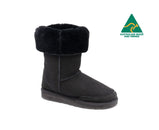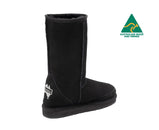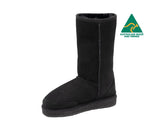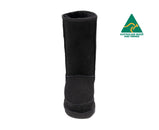 Classic Notso UGG Boots (Sizes 15-16)
Description
Mortels® Classic Notso UGG Boots are the perfect balance for those who prefer a leg-length that's neither too long nor too short. These boots are designed to provide just the right amount of coverage while offering the exceptional comfort of 100% Australian breathable sheepskin. They're suitable for indoor and outdoor wear and offer incredible ease of use. Here's why Mortels® Classic Notso UGG Boots are the ideal choice:
·       Luxurious Australian Sheepskin: Crafted with Mortels® A-Grade Australian Sheepskin, these boots offer unparalleled comfort and coziness. Your feet will thank you for the warmth and softness.
·       Versatile Soles: Mortels® Classic Notso UGG Boots feature our unique versatile soles. An EVA soft, lightweight, and comfortable midsole paired with a flexible, hardwearing RUBBER outsole. This combination provides superior traction and durability, making them perfect for outdoor adventures.
·       Extra Support and Strength: With reinforced suede heel support and suede toe capping, these boots are built to last. They offer greater strength and abrasion resistance, ensuring they'll stand up to the rigors of daily use.
·       Customizable Comfort: The removable and replaceable innersole fluffs allow you to tailor the level of cushioning to your liking. These boots provide a personalized comfort experience.
·       Australian Craftsmanship: When you choose Mortels® Classic Notso UGG Boots, you're supporting Australian craftsmanship and tradition. These boots are a testament to top-quality materials and workmanship.
·       Ideal Height: These boots have an approximate height of 31 cm, which is perfect for those who want a leg-length that's not too long. Plus, you have the option to roll them over to achieve a height of approximately 25 cm.
·       Unique Sizing Recommendations: For women, we recommend sizing up to the nearest whole, while for men, sizing down to the whole is recommended for the perfect fit.
Mortels® Classic Notso UGG Boots strike the perfect balance between style and functionality. They offer a comfortable leg-length, exceptional durability, and a personalized comfort experience. Don't miss the opportunity to own a pair of these remarkable boots that will become your go-to choice for all occasions.
Please note that while we strive to show accurate colours, there may be slight variations due to dye-lot differences. However, what remains consistent is the extraordinary quality and comfort you'll experience with Mortels® Classic Notso UGG Boots.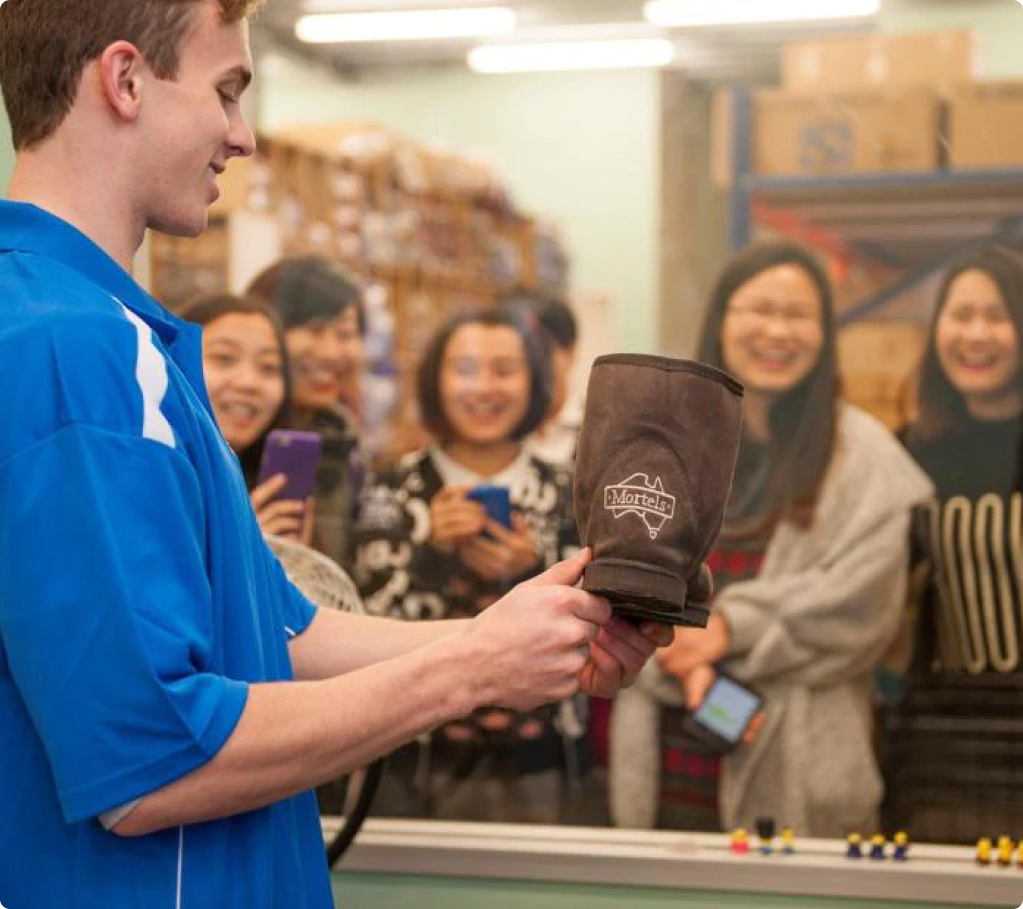 See how they're made
Factory Tours are currently available with pre-bookings only for a minimum of 6 adults. To book call 02 4966 0990.
See, hear and smell a world famous Australian product in the making at Mortels Thornton; an essential and interactive tour for any visitor.
You might also like
View Products