Arched Insoles
Description
EMU Australia's insoles provide a new lease on life for your well loved boots. These sheepskin innersoles will fit your Mortels uggies and slippers and with a well-considered arch support these are a great option rather than transferring your regular arch support insoles from your every day shoes.
FOOTNOTES
EMU insoles come in US sizes, W is for Women, M is for Men and Mortels is the size of Mortels UGGs and Slippers (brand NEW Mortels) that is suitable.
For your older and stretched Mortels UGGs and slippers ... go up a size in these innersoles. If unsure of your old Mortels UGGs or Slippers size, refer to our size chart page and measure the sole of your UGGs or Slippers to determine your size Mortels size. 
For non-Mortels footwear, use your US shoe size as the size to order.
Shipping cost for 1 pair is $9 Australia Wide. When one pair is never enough ... shipping cost is still $9 for 2 pair ... so why not grab 2 pair!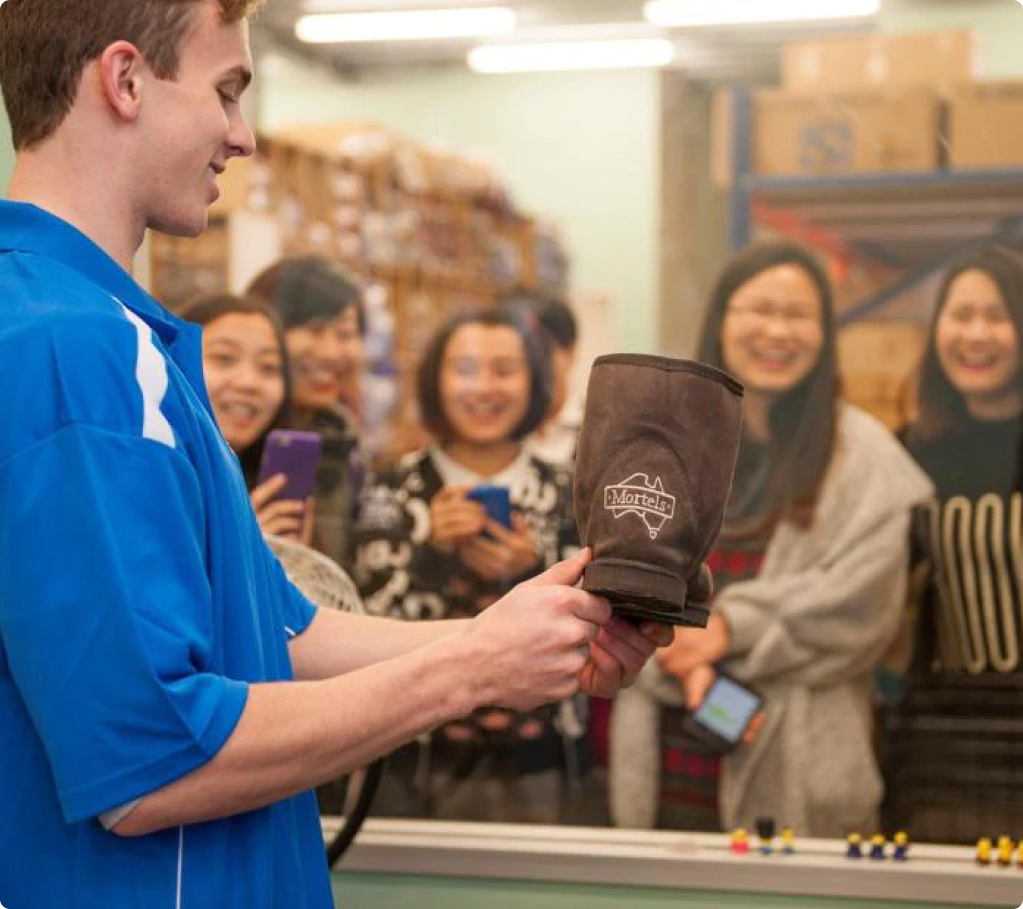 See how they're made
Factory Tours are currently available with pre-bookings only for a minimum of 6 adults. To book call 02 4966 0990.
See, hear and smell a world famous Australian product in the making at Mortels Thornton; an essential and interactive tour for any visitor.
You might also like
View Products