Innersole Fluffs
Description
Revitalize your beloved uggies or upgrade your regular footwear with the plush comfort and insulation of our super fluffy replacement innersoles. When your sheepskin innersoles have seen better days, these fluffy wonders breathe new life into your boots or provide an extra layer of luxury inside everyday shoes, be it workwear footwear or joggers, offering unparalleled comfort and insulation against cold, hard surfaces.
Key features of our super fluffy replacement innersoles:
·       Versatile Renewal: Give your uggies a second chance by replacing worn-out innersoles or transform your workwear footwear and joggers into havens of comfort and warmth.
·       Customizable Fit: When using them in regular footwear, these innersoles can be easily cut to shape, fitting seamlessly over existing innersoles. For an optimal fit, remove the existing innersoles from joggers or workwear footwear.
Footnotes to ensure the perfect fit and functionality:
·       Unisex Sizing: Our UK sizing and Mortels sizing are unisex, providing a universal fit for all.
·       Matching Size: Check the sizing on the soles of your Mortels UGG boots for a hassle-free replacement or refer to our sizing chart to determine your ideal fit.
·       Coordinated Pairing: When ordering for your new UGG boots, be sure to select "Mortels" size innersoles to match the size of your UGGs, ensuring a perfect, coordinated fit.
Crafted from Mortels® A-Grade Australian Sheepskin, these innersoles are bonded onto an innersole board to prevent curling inside your footwear, ensuring a consistently comfortable experience. Trust in the quality of Mortels® craftsmanship for a luxurious, cozy feel with every stride.
Shipping cost for 1 pair is $9 Australia Wide. When one pair is never enough ... shipping cost is still $9 for 2 pair ... so why not grab 2 pair!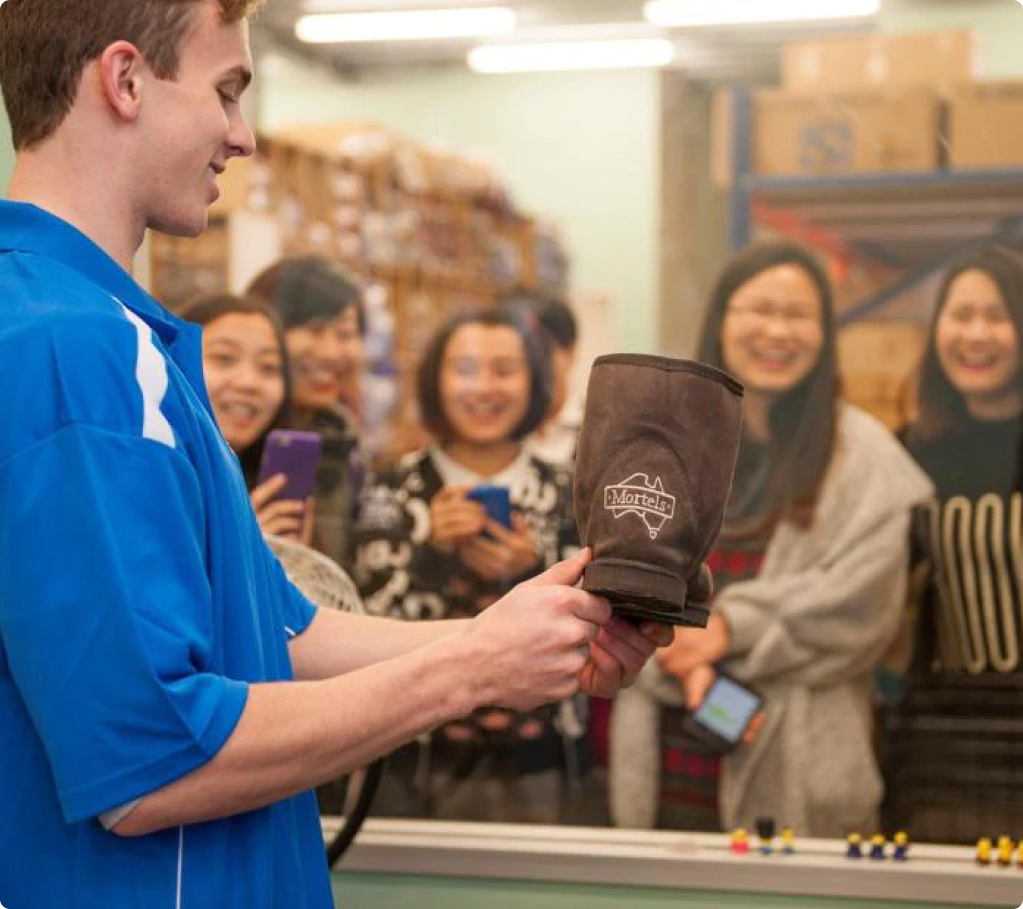 See how they're made
Factory Tours are currently available with pre-bookings only for a minimum of 6 adults. To book call 02 4966 0990.
See, hear and smell a world famous Australian product in the making at Mortels Thornton; an essential and interactive tour for any visitor.
You might also like
View Products