Stubbie UGG
Description
Aussies do appreciate a cold drink and what better way to keep your drink cold then with nature's greatest insulator. Sheepskin is an all-natural fabulous insulator so really does, like no other, keep your can or bottle cold or even the baby's bottle warm.
Enjoy a drink with this great 100% Sheepskin Stubbie Ugg®. The Stubbie Ugg ® is also machine washable.
Word of warning though ... Stubbie Uggs tend to grow legs in a party environment and find their way in other people's hands.
Being made from the off-cuts of our sheepskin footwear manufacturing, two are rarely ever the same!
NB. Photos are a guide only, the colour combination you receive will not be the same as displayed. And the logo patch may change from time to time. Think of these as a lucky dip for colour. If you are fussy on colour combos then come into store and choose from our stock.
Rainbow coloured Stubbie Ugg® may include a combination of the following colours: Orchid Pink, Purple, Teal, Tomato, Tangerine, Royal Blue, Amethyst, Country Blue, Sand and other limited edition or shimmery colours.
Traditional coloured Stubbie Ugg® may include a combination of the following colours: Sand, Chestnut, Mocha, Grey, Choc, Black and Olive.
When ordering online, choose either fashion or traditional colours and let the lucky dip begin!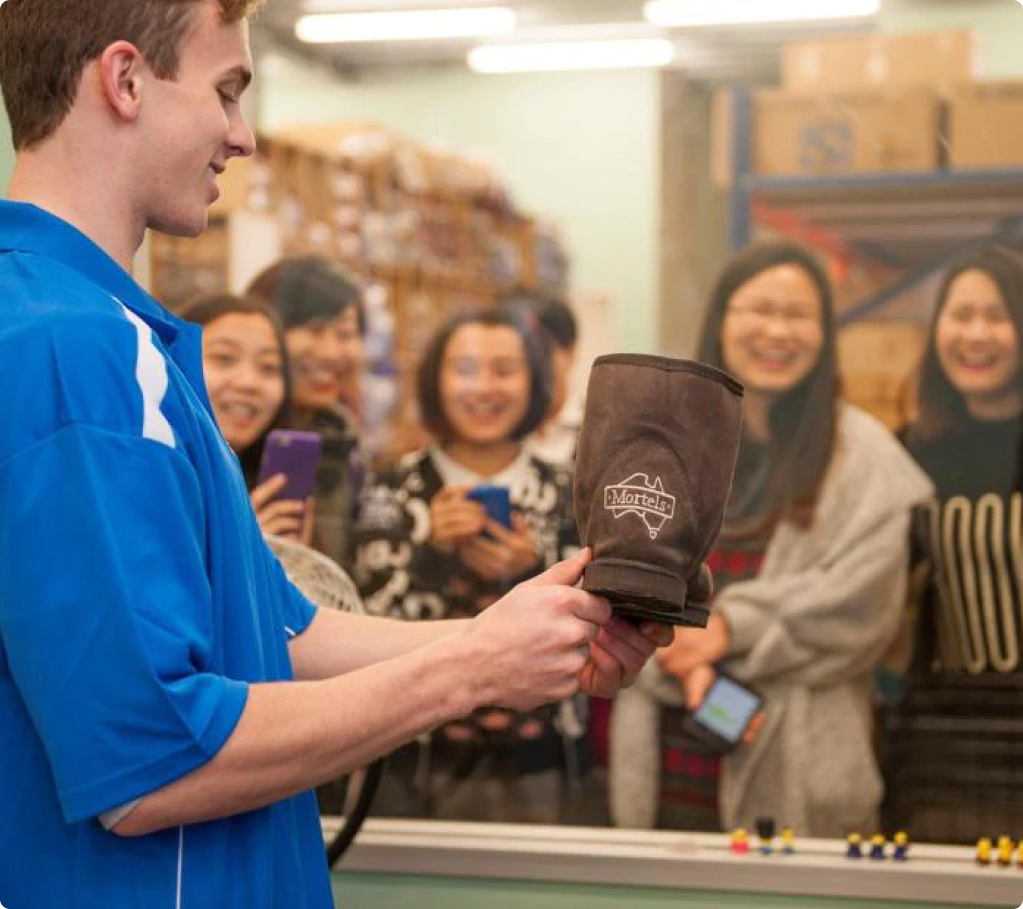 See how they're made
Factory Tours are currently available with pre-bookings only for a minimum of 6 adults. To book call 02 4966 0990.
See, hear and smell a world famous Australian product in the making at Mortels Thornton; an essential and interactive tour for any visitor.
You might also like
View Products