UGG Boot Care Kit
Description
The UGG Boot Care Kit contains;
125ml UGG Protector, water & oil repellent
125ml UGG Shampoo, cleans & protects against mould & mildew
Foam cleaning sponge

The special open-cell foam sponge that can be used dry to brush dust & dirt and raise the nap of the suede or wet with the shampoo to clean the leather surface.
The UGG Boot Shampoo & Protector is formulated using tanning technology and does not contain chemicals harmful to double face sheepskin used in the manufacture of UGG boots. UGG Boot Shampoo & Protector maintains the comfort and therapeutic advantages of sheepskin footwear & clothing and contains a conditioning agent to lubricate the leather and enhance the performance of the wool fibre.
Refer to our UGG Boots Care and Cleaning page for tips on how to care for & clean your ugg boots.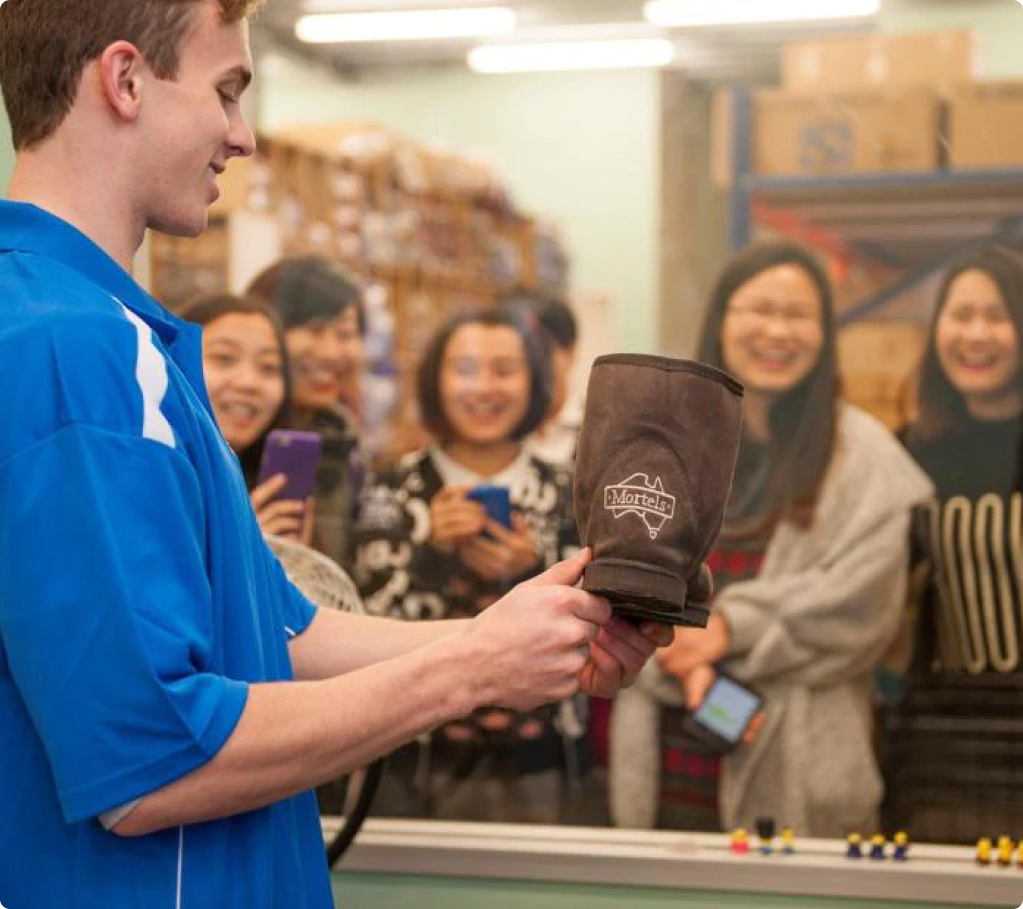 See how they're made
Factory Tours are currently available with pre-bookings only for a minimum of 6 adults. To book call 02 4966 0990.
See, hear and smell a world famous Australian product in the making at Mortels Thornton; an essential and interactive tour for any visitor.
You might also like
View Products