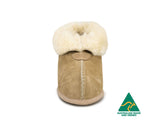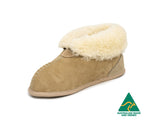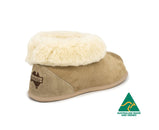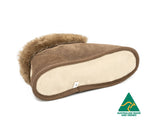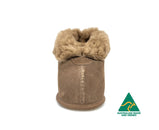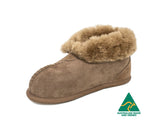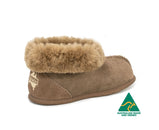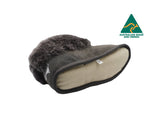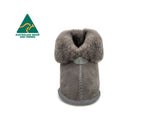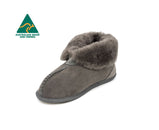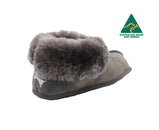 Soft Soled Cubbies
Description
Elevate your indoor comfort to a whole new level with the Soft Soled Cubbie slipper. This soft-soled wonder is designed to redefine your home dwelling experience, offering superior comfort and unmatched warmth. While they are perfect for indoor wear, you might find it hard to part with them when heading out.
The Soft Soled Cubbie features:
·       Premium Australian Sheepskin: Crafted with Mortels® A-Grade Australian Sheepskin for both the upper and innersole, these slippers provide the utmost comfort and warmth.
·       Sheepskin Sole with Non-Slip Lining: The sheepskin sole is lined with a non-slip material, ensuring both comfort and stability as you move about your home.
·       Reinforced for Durability: A reinforced suede piece at the top of the centre front seam and a reinforced suede heel provide extra durability, so your Cubbie slippers last and last.
·       Adjustable Ankle Warmth: The rollover sheepskin collar can be turned up for additional ankle warmth, allowing you to customize your comfort.
·       Proudly Australian Made: Mortels® guarantees quality and supports the preservation of Australian craftsmanship.
Sizing Tip:
·       For Women: We recommend sizing DOWN to the nearest whole size.
·       For Men: We recommend sizing UP to the nearest whole size.
Embrace the warmth and comfort of the Soft Soled Cubbie slipper, your perfect companion for cozy indoor moments.
Please note that while we strive to show accurate colours, there may be slight variations due to dye-lot differences. However, what remains consistent is the extraordinary quality and comfort you'll experience with Mortels® Soft Soled Cubbie Slippers.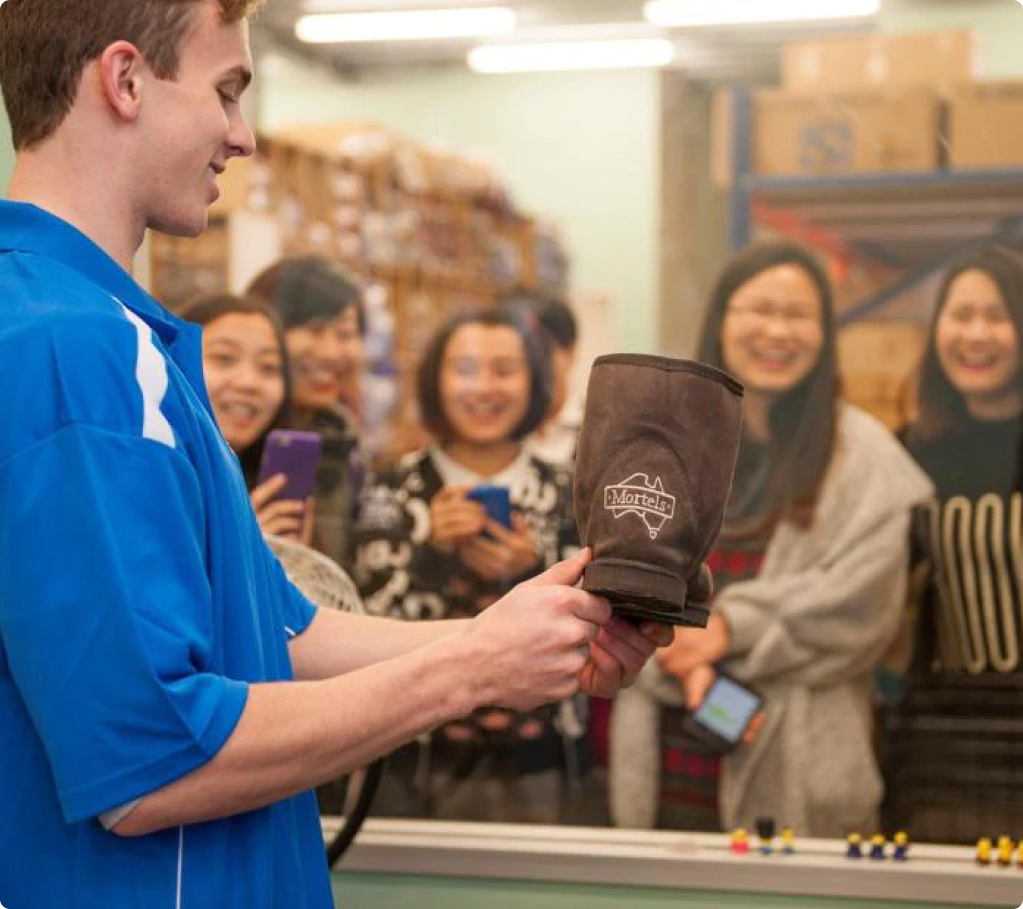 See how they're made
Factory Tours are currently available with pre-bookings only for a minimum of 6 adults. To book call 02 4966 0990.
See, hear and smell a world famous Australian product in the making at Mortels Thornton; an essential and interactive tour for any visitor.
You might also like
View Products