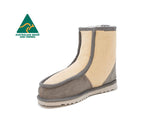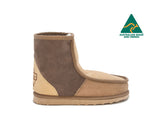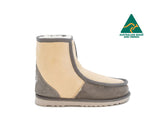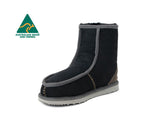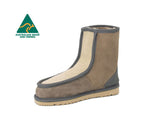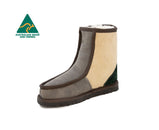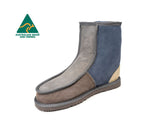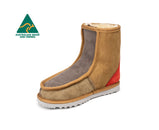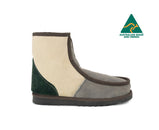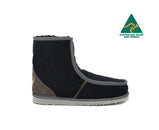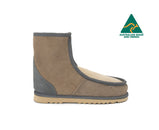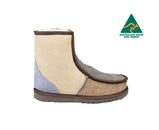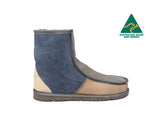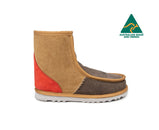 Bitza UGG Boots
Description
Mortels® Bitza UGG Boots are a captivating blend of sustainability and uniqueness. Crafted from the offcuts of our sheepskin footwear manufacturing, these boots are made from the same high-quality materials and processed with the same care as our other footwear styles.
Here's why Mortels® Bitza UGG Boots are an extraordinary choice:
·       Unpredictable Beauty: Each pair of Bitza UGG Boots is a one-of-a-kind masterpiece. We call them our "factory 2nds" because they're made from the second cut of our sheepskins, resulting in a stunning array of colours and combinations. No two pairs are the same, making them truly unique.
·       Lucky Dip for Colour: Think of Bitza UGG Boots as a delightful lucky dip for colour. While photos offer a general idea, the colour combination you receive will be a delightful surprise. If you appreciate variety and spontaneity, these boots are the perfect match for you.
·       Traditional Colours: The sheepskin components of Traditional coloured Bitzas may include a mix of Sand, Chestnut, Mocha, Grey, Chocolate, Black, and Olive. In 2023 remaining stock, most pairs will be either a dark combination featuring mostly black, or a light combination dominated by sand.
·       Artistic Craftsmanship: Binding, thread, and heel suede colours are thoughtfully chosen by our skilled craftspeople, resulting in tasteful, colourful, and sometimes shimmery combinations. It's like wearing a work of art on your feet.
·       Quality Guarantee: Bitza UGG Boots are an integral part of our waste-minimizing and sustainable products initiative. While some sheepskins may have natural blemishes and imperfections, such as seed spots or skin tags, these characteristics do not affect the durability or quality of the boots. Some may find these imperfections less aesthetically pleasing, but they are a testament to the natural beauty of the materials.
"Can I choose the colour combo?" No. However We will take into consideration in your notes if you love, or want to avoid, certain colour/s but no guarantees we will have the exact combo.
HALF SIZE?
Women:
·       If you usually wear a half size, it's best to go down to the nearest whole size (e.g., from 7.5 to 7). However, if you have particularly wide feet or thick ankles, consider going up to the next whole size for a better fit.
Men:
·       If you typically wear a half size, we suggest going up to the nearest whole size (e.g., from 10.5 to 11). But, if you have very narrow feet, it's a good idea to size down to the nearest whole size for the best fit (e.g., from 9.5 to 9).
Mortels® Bitza UGG Boots are a fantastic combination of sustainability, individuality, and top-notch quality. They are an excellent choice for those who embrace uniqueness and want to support a sustainable initiative. Celebrate the unpredictability of life and the beauty of imperfections with these extraordinary boots. Don't miss the chance to own a pair that's not just environmentally conscious but also a fashion statement.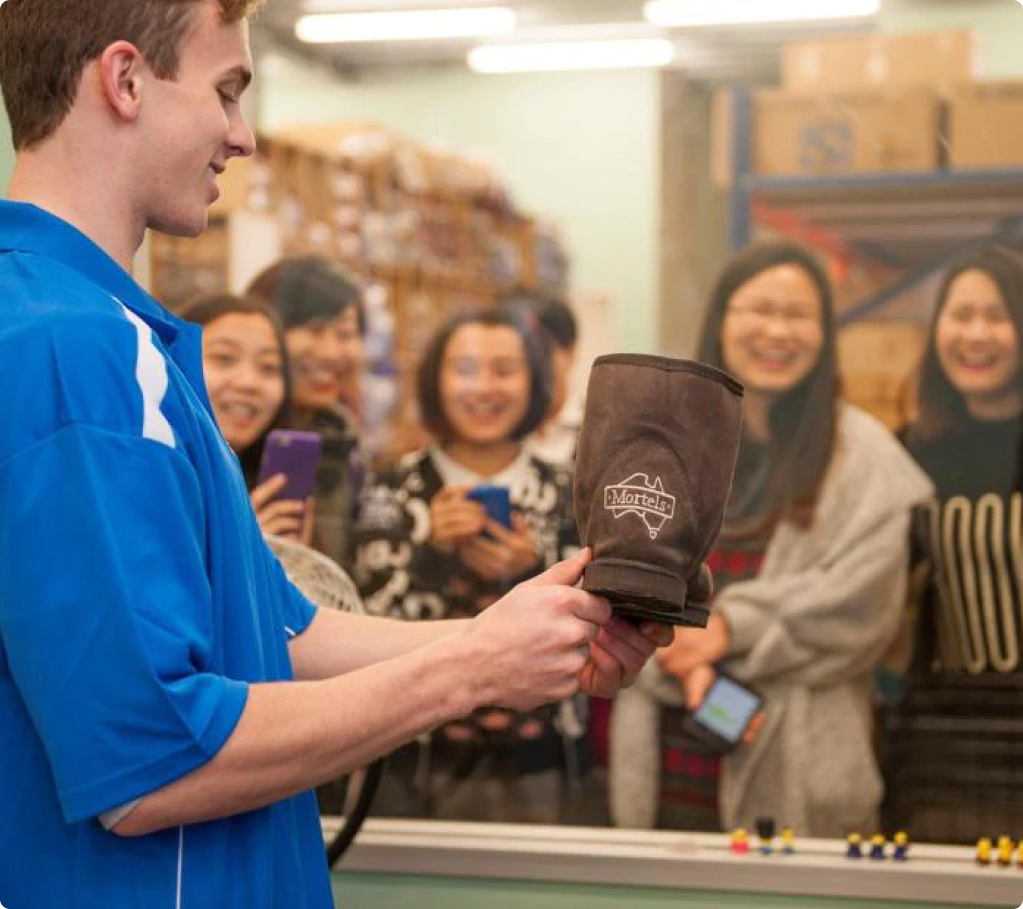 See how they're made
Factory Tours are currently available with pre-bookings only for a minimum of 6 adults. To book call 02 4966 0990.
See, hear and smell a world famous Australian product in the making at Mortels Thornton; an essential and interactive tour for any visitor.
You might also like
View Products