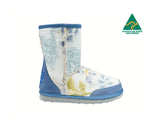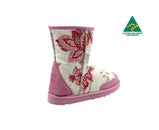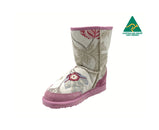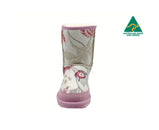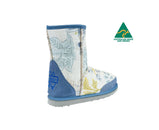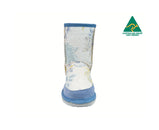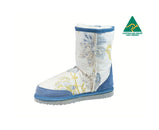 Classic Floral UGG Boot
Description
MADE TO ORDER ONLY
Introducing our beautiful Classic Floral UGG Boot, the essence of style and durability. This remarkable addition to your wardrobe combines the time-tested appeal of our most beloved UGG boot with enhanced durability and less stretch than traditional sheepskin footwear.
Here's why our Classic Floral UGG Boot is the perfect product for you:
·       Exceptional Australian Sheepskin: Crafted with Mortels® A-Grade Australian Sheepskin for the ultimate in comfort, you'll enjoy unrivalled warmth and coziness with each step you take.
·       Stylish and Unique: The 100% breathable Cotton used on the upper outer of these boots adds a touch of style and uniqueness to your footwear collection. These boots are designed to make a statement wherever you go.
·       Durable Yet Lightweight: The EVA hard-wearing yet lightweight flexible sole ensures long-lasting wear without adding unnecessary weight. These boots are built to keep up with your active lifestyle.
·       Unmatched Strength: We've added reinforcement with suede toe capping and stiffened suede heel support to provide greater strength and abrasion resistance. These boots are designed to withstand the test of time.
·       Customizable Comfort: The removable and replaceable innersole fluffs allow you to adjust the level of cushioning to your preference. Your comfort is in your hands, and these boots deliver a personalized experience.
·       Easy Maintenance: You'll love the convenience of machine-washing these boots using our recommended sheepskin shampoo. Keeping them looking like new has never been easier.
·       Proudly Australian Made: When you choose our Classic Floral UGG Boot, you're supporting Australian craftsmanship and tradition. These boots are a testament to top-notch quality and materials.
The Classic Floral UGG Boot is the embodiment of perfection. It offers a unique blend of comfort, durability, and style that is second to none. With the added benefit of being machine washable, these boots are as practical as they are fashionable. Plus, the colours and patterns may vary slightly, making each pair wonderfully unique. Don't miss the opportunity to own these exceptional boots that will elevate your wardrobe to a whole new level of sophistication and comfort.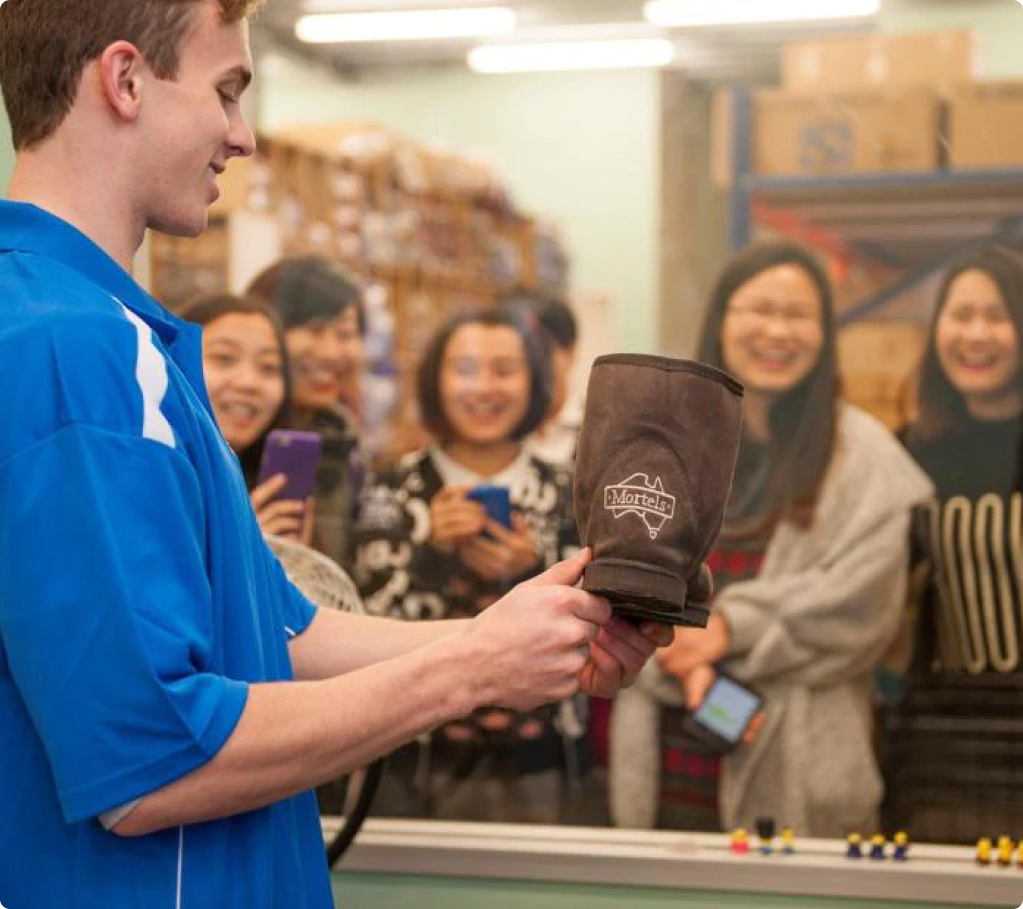 See how they're made
Factory Tours are currently available with pre-bookings only for a minimum of 6 adults. To book call 02 4966 0990.
See, hear and smell a world famous Australian product in the making at Mortels Thornton; an essential and interactive tour for any visitor.
You might also like
View Products