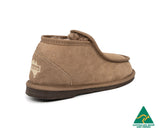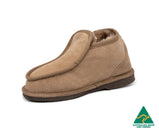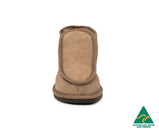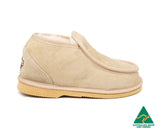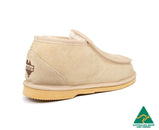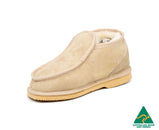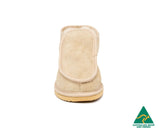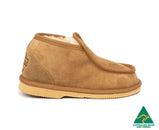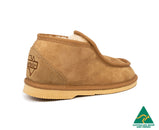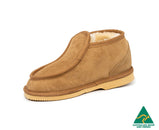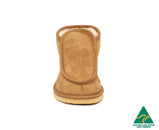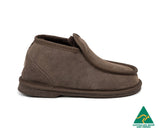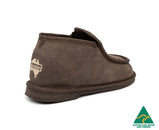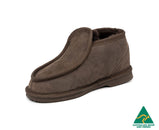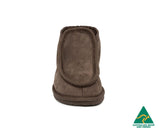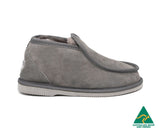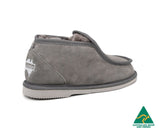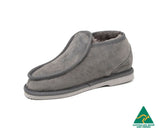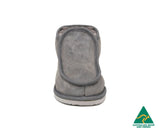 Alberts (Sizes 13-14)
Description
Step into a world of warmth and modern style with our Mortels® Albert slippers. These slippers draw inspiration from the classic Moccasin design and offer a fresh, contemporary twist. Imagine yourself at your favourite winter hangout, perfectly dressed, and enveloped in the warmth and comfort you deserve.
The Mortels® Albert slipper boasts the following features:
·       Premium Comfort: Crafted with Mortels® A-Grade Australian Sheepskin for unmatched softness and luxury that your feet will adore.
·       Durability and Flexibility: The EVA sole strikes the perfect balance between robustness and lightweight flexibility, making these slippers suitable for both indoor and outdoor wear.
·       Added Support: A reinforced suede heel support ensures greater abrasion resistance, adding to the durability and longevity of these slippers.
·       Australian Craftsmanship: Proudly made in Australia, the Mortels® Albert slipper reflects a tradition of quality and craftsmanship.
Please note that while we strive to show accurate colours, there may be slight variations due to dye-lot differences. However, what remains consistent is the extraordinary quality and comfort you'll experience with Mortels® Albert Slippers.
The Mortels® Albert slipper combines contemporary style with exceptional comfort. Elevate your winter footwear game and treat your feet to the luxury they deserve. Stay stylish and cozy simultaneously because comfort never goes out of fashion.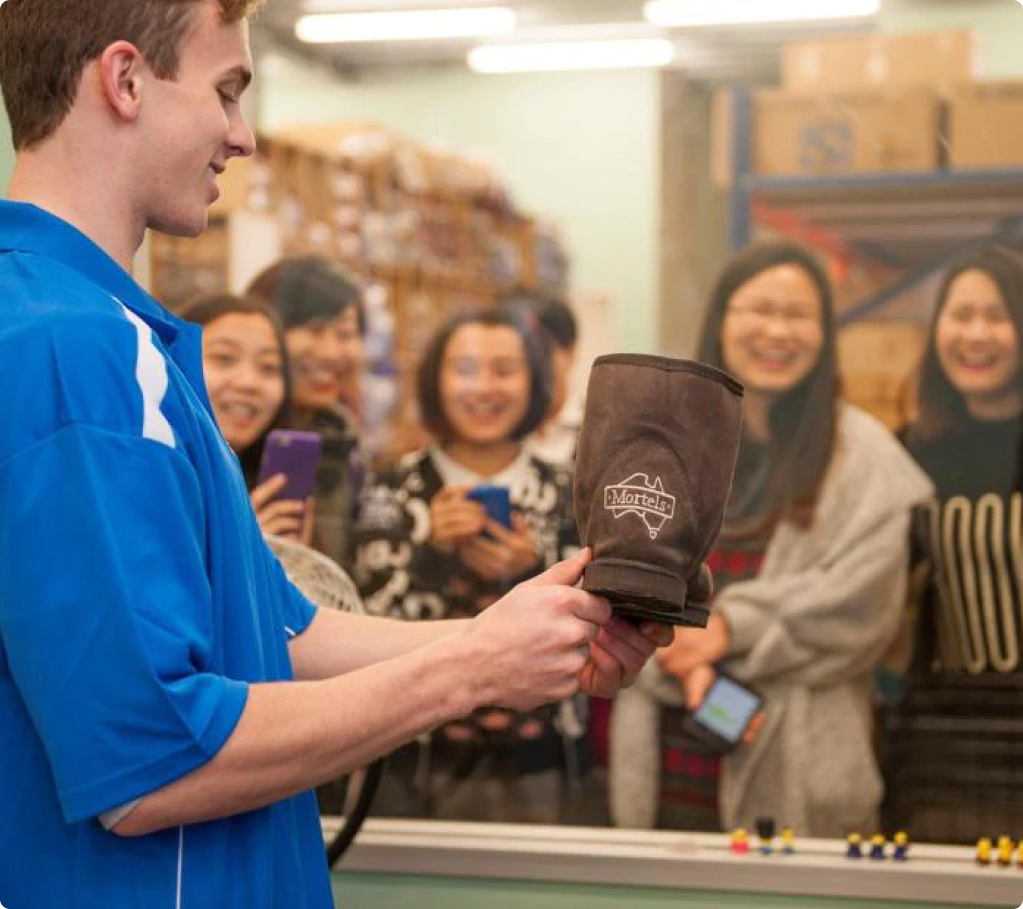 See how they're made
Factory Tours are currently available with pre-bookings only for a minimum of 6 adults. To book call 02 4966 0990.
See, hear and smell a world famous Australian product in the making at Mortels Thornton; an essential and interactive tour for any visitor.
You might also like
View Products