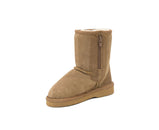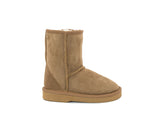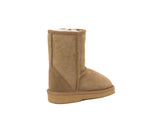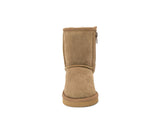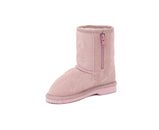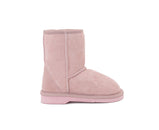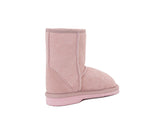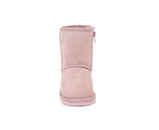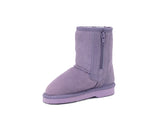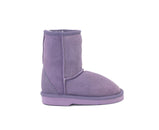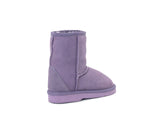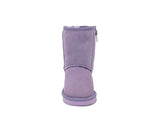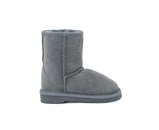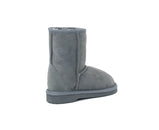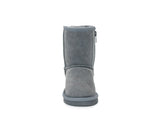 Kiddies Zippered UGG Boots
Description
Introducing the perfect UGG Boot for the little ones! Kiddies sizing is designed for young children, toddlers, and pre-schoolers aged 1-5 years old. With Mortels® Kiddies Zippered UGG, it's easier than ever to keep those tiny feet cozy and comfortable.
Styled from the beloved Mortels® Classic UGG, these boots feature a convenient zipper, eliminating the hassle of struggling to get those little feet into boots. The slightly longer length provides better support for young walkers. Here's why Kiddies Zippered UGG is the ideal choice for your little ones:
·       Excellent Australian Sheepskin: Crafted with A-Grade 100% Australian Sheepskin, these boots provide unmatched comfort, enveloping your child's feet in warmth and softness.
·       Sturdy and Lightweight: The EVA hard-wearing yet lightweight flexible sole ensures long-lasting wear without burdening those tiny legs. These boots are designed for little explorers.
·       Exceptional Strength: With added reinforcement through stiffened suede heel support, these boots offer superior strength and abrasion resistance. They can handle the adventures of active young children.
·       Convenient Zipper: The durable YKK zipper on the inner-leg side makes putting these boots on and taking them off a breeze. No more struggles or tears, just easy, hassle-free wear.
Mortels® Kiddies Zippered UGG boots are the perfect choice for young children. They provide warmth, support, and durability in a design that makes life easier for both kids and parents. Don't miss the opportunity to treat your little ones to these exceptional boots that are not just functional but also incredibly stylish. Your child will love them, and so will you!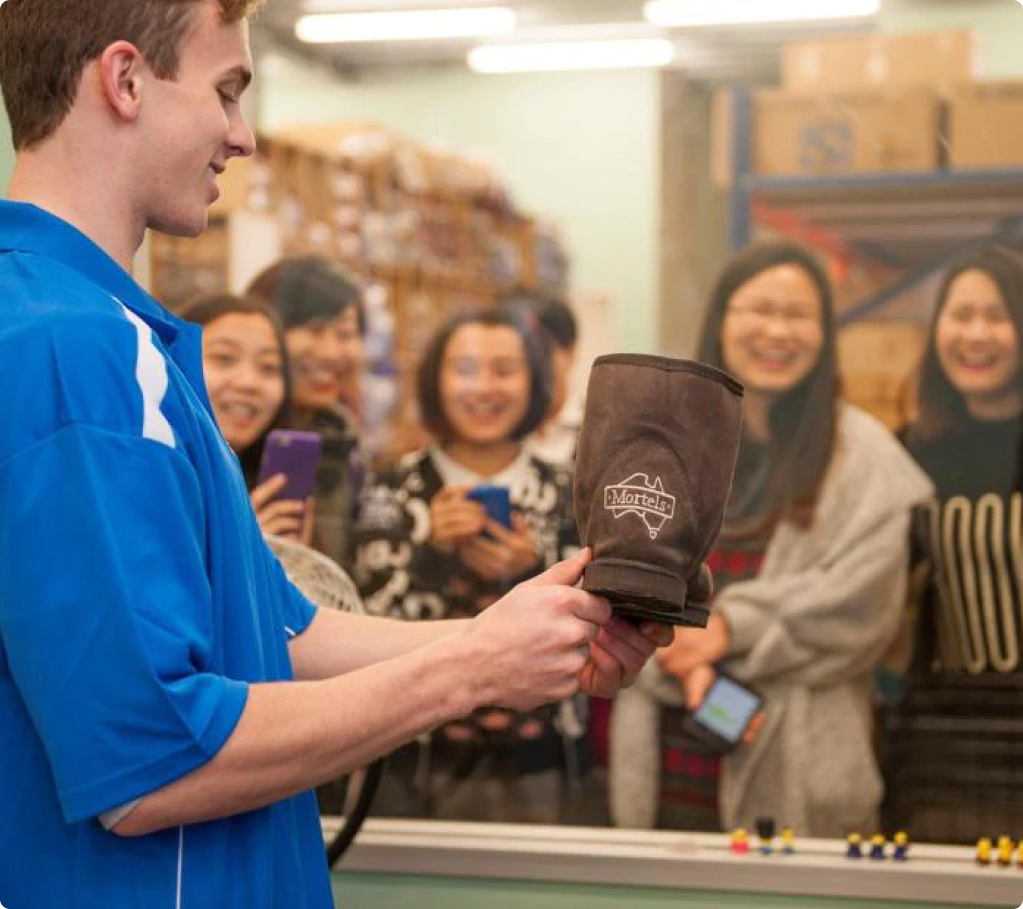 See how they're made
Factory Tours are currently available with pre-bookings only for a minimum of 6 adults. To book call 02 4966 0990.
See, hear and smell a world famous Australian product in the making at Mortels Thornton; an essential and interactive tour for any visitor.
You might also like
View Products