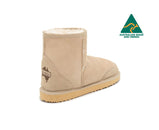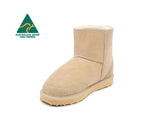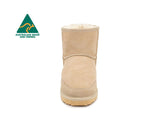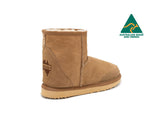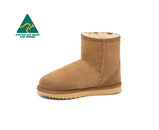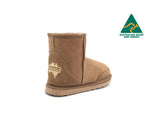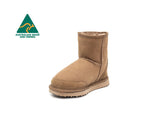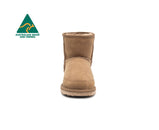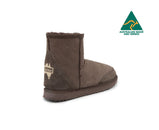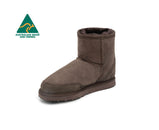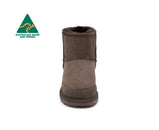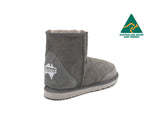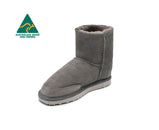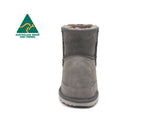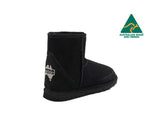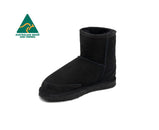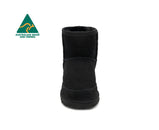 Classic Short UGG Boots (Sizes 13-14)
Description
THESE LARGE SIZES ARE MADE TO ORDER – UP TO 10 DAYS IN PRODUCTION
Mortels® Classic Short UGG Boots are the absolute must-have footwear that seamlessly combines style, comfort, and versatility. These boots are not just any ankle boots; they are a testament to quality and craftsmanship that will enhance your everyday life. Here's why you should get your hands on a pair of these incredible boots:
·       Exceptional Australian Sheepskin: Mortels® Classic Short UGG Boots are meticulously crafted from A-Grade Australian Sheepskin for the ultimate comfort. Your feet will be embraced by the warmth and softness of 100% Australian breathable sheepskin, making them perfect for indoor, outdoor, or anywhere wear.
·       Durable and Lightweight: With a hard-wearing yet lightweight EVA sole, these boots are designed to last without weighing you down. You can trust them to be your reliable companion for countless seasons.
·       Strength and Abrasion Resistance: The reinforced suede heel support and suede toe capping provide incredible strength and durability. No matter where your adventures take you, your boots will stand up to the challenge.
·       Customizable Comfort: The removable and replaceable innersole fluffs allow you to tailor the level of cushioning to your liking. Your feet deserve nothing but the best, and with these boots, you can achieve the perfect fit.
·       Perfect Height: With a leg height ranging from 17cm for size 3 to 19cm for size 12, Mortels® Classic Short UGG Boots offer the ideal ankle height for keeping you warm without compromising on style.
·       Australian Craftsmanship: When you choose Mortels®, you're supporting Australian craftsmanship and tradition. These boots are proudly Australian made, ensuring top-notch quality and materials.
Please Note that while these are ankle boots, they might not be the easiest to pull on. If you find pulling on boots challenging, consider our Classic Mid UGG or Short Bound UGG options for easier use. For those with wider feet or thicker ankles, sizing up is recommended for a perfect fit.
Mortels® Classic Short UGG Boots are more than just footwear; they are a statement of comfort, quality, and Australian pride. Versatile, stylish, and made to withstand the test of time, these boots deserve a place in every wardrobe. Don't miss the chance to own a pair of these extraordinary boots that promise to elevate your everyday experiences. Please keep in mind that colours may vary slightly due to dye-lot variances, ensuring you get a unique and beautifully handcrafted pair.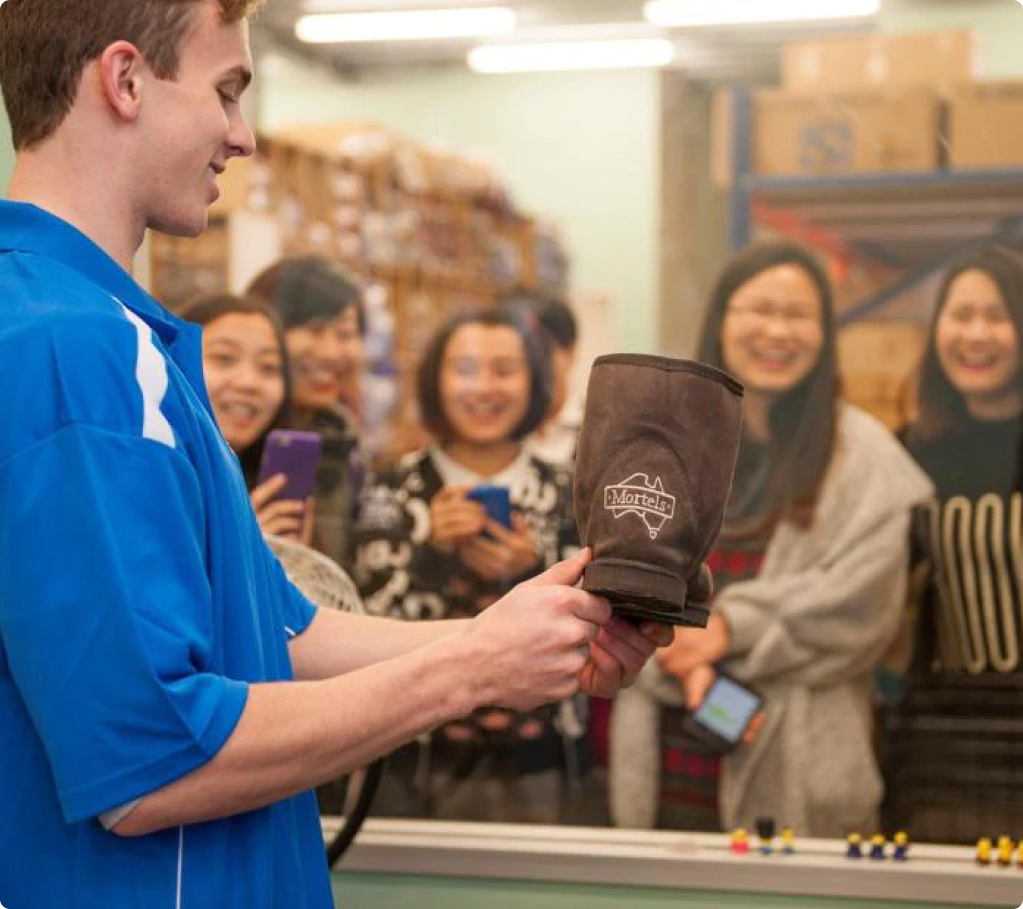 See how they're made
Factory Tours are currently available with pre-bookings only for a minimum of 6 adults. To book call 02 4966 0990.
See, hear and smell a world famous Australian product in the making at Mortels Thornton; an essential and interactive tour for any visitor.
You might also like
View Products