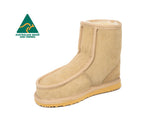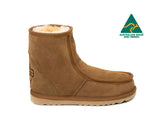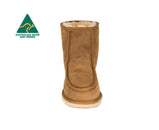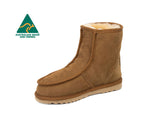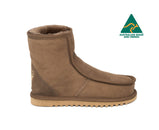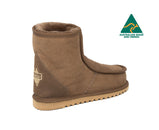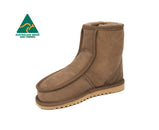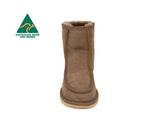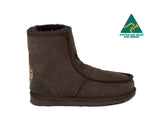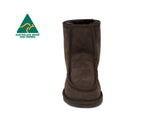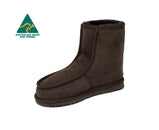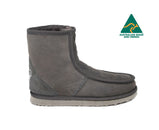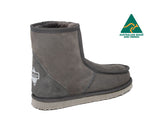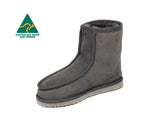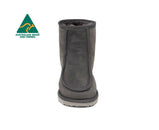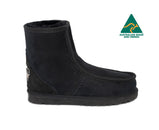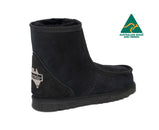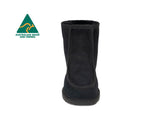 Short Bound UGG (sizes 15-18)
Description
THESE LARGE SIZES ARE MADE TO ORDER – UP TO 10 DAYS IN PRODUCTION.
Mortels® Short Bound UGG Boots are an absolute must-have for anyone seeking the perfect combination of style, comfort, and durability. These boots have been a timeless classic since the 1960s, and for good reason. Here's why you should consider adding a pair to your wardrobe:
·       Premium Australian Sheepskin: The Mortels® Short Bound UGG Boots are crafted with A-Grade Australian Sheepskin both in the upper and innersole. This means your feet will be wrapped in warmth and comfort with every step you take. It's like having a cozy, cloud-like hug for your feet.
·       Built to Last: These boots are not only fashionable but are also built to withstand the test of time. They come with an EVA hard-wearing and lightweight flexible sole that ensures long-lasting wear. The reinforced suede heel support provides greater strength and abrasion resistance, making these boots perfect for everyday use.
·       Custom Comfort: The removable and replaceable innersole fluffs allow you to tailor the level of cushioning to your preference. Your feet deserve the ultimate comfort, and these boots deliver just that.
·       Australian Made: When you choose Mortels® Short Bound UGG Boots, you're not just getting a pair of boots; you're supporting Australian craftsmanship and tradition. These boots are proudly Australian made, ensuring high-quality workmanship and materials.
·       Roomiest Toe Area: The rounded toe and bound insert design make these boots the roomiest style in the toe area. Your toes will have plenty of space to breathe and move, ensuring your comfort all day long.

HALF SIZE?
Men:
·       If you typically wear a half size, we suggest going up to the nearest whole size (e.g., from 10.5 to 11).
·       But, if you have very narrow feet, it's a good idea to size down to the nearest whole size for the best fit (e.g., from 9.5 to 9).
Please note that while we strive to show accurate colours, there may be slight variations due to dye-lot differences. However, what remains consistent is the extraordinary quality and comfort you'll experience with Mortels® Short Bound UGG Boots.
Mortels® Short Bound UGG Boots offer a blend of tradition, quality, and style that is hard to beat. They are more than just boots; they are a piece of Australian heritage that you can enjoy every day. With these boots, you'll experience warmth, comfort, and durability like never before. Don't miss the opportunity to own a pair of these iconic boots - they are a timeless investment for your feet!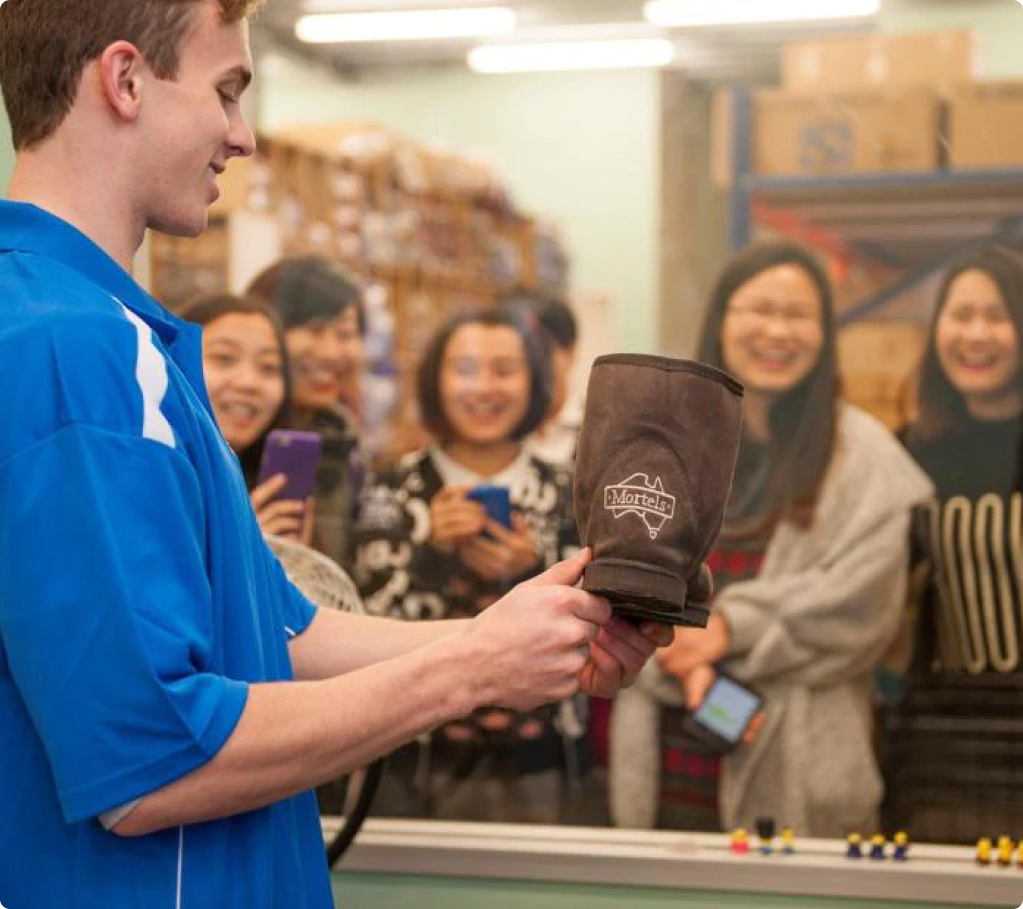 See how they're made
Factory Tours are currently available with pre-bookings only for a minimum of 6 adults. To book call 02 4966 0990.
See, hear and smell a world famous Australian product in the making at Mortels Thornton; an essential and interactive tour for any visitor.
You might also like
View Products