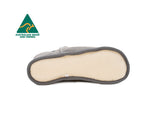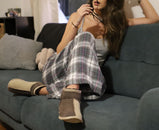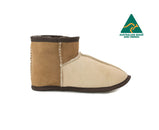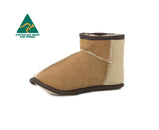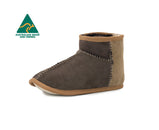 Soccasins - Earthy
Description
Discover the perfect blend of comfort, style, and individuality with Mortels® Soccasins – a must-have addition to your footwear collection. These soft-soled patchwork wonders wear more like a cozy sock than a shoe, offering an unbeatable level of comfort.
Crafted with Mortels® A-Grade Australian Sheepskin for the upper and a sheepskin sole lined with a non-slip material, you're guaranteed an experience that's warm, soft, and secure with every step. What sets these Soccasins apart is their uniqueness; each pair is one of a kind, making them as individual as you are!
Designed for both men and women, these slippers are the essence of indoor comfort, much like slipping into your favourite pair of lounge socks. The added bonus? They're styled from our Classic Mid UGG Boots, ensuring the best fit that's bound to impress.
What to expect:
·       Exciting Colour Variations: The photos you see are for guidance only, as the colour combinations you receive may not be exactly as displayed. Consider it a lucky dip for colours. If you're particular about colour combos, these may not be for you. But don't worry – you can visit our store to handpick your preferred colours from our stock.
·       Traditional Colours: These may include Sand, Chestnut, Mocha, Grey, Choc, Black, and Olive.
We'll do our best to accommodate your colour preferences, although we can't guarantee an exact match, given the unique nature of these Soccasins.
The Mortels® Soccasin highlights:
·       Mortels® A-Grade Australian Sheepskin upper and innersole for exceptional comfort.
·       A sheepskin sole lined with a non-slip material, ensuring your steps are confident and cozy.
·       Naturally Australian Made, reflecting our commitment to quality and craftsmanship.
Not sure about sizing? No worries:
·       For Women, we recommend sizing DOWN to the whole size.
·       For Men, we recommend sizing UP to the whole size.
Footnote:
Our Soccasins are part of our dedication to minimizing waste and promoting sustainable products. Occasionally, sheepskins may have natural blemishes and imperfections, such as seed spots. We utilize these skins in our Soccasins, helping us offer high-quality slippers at a more accessible price point. Please note that any blemishes and imperfections aren't considered faults but rather the unique characteristics of a natural product. Rest assured, Soccasins carry our quality guarantee, making them a choice you can feel good about.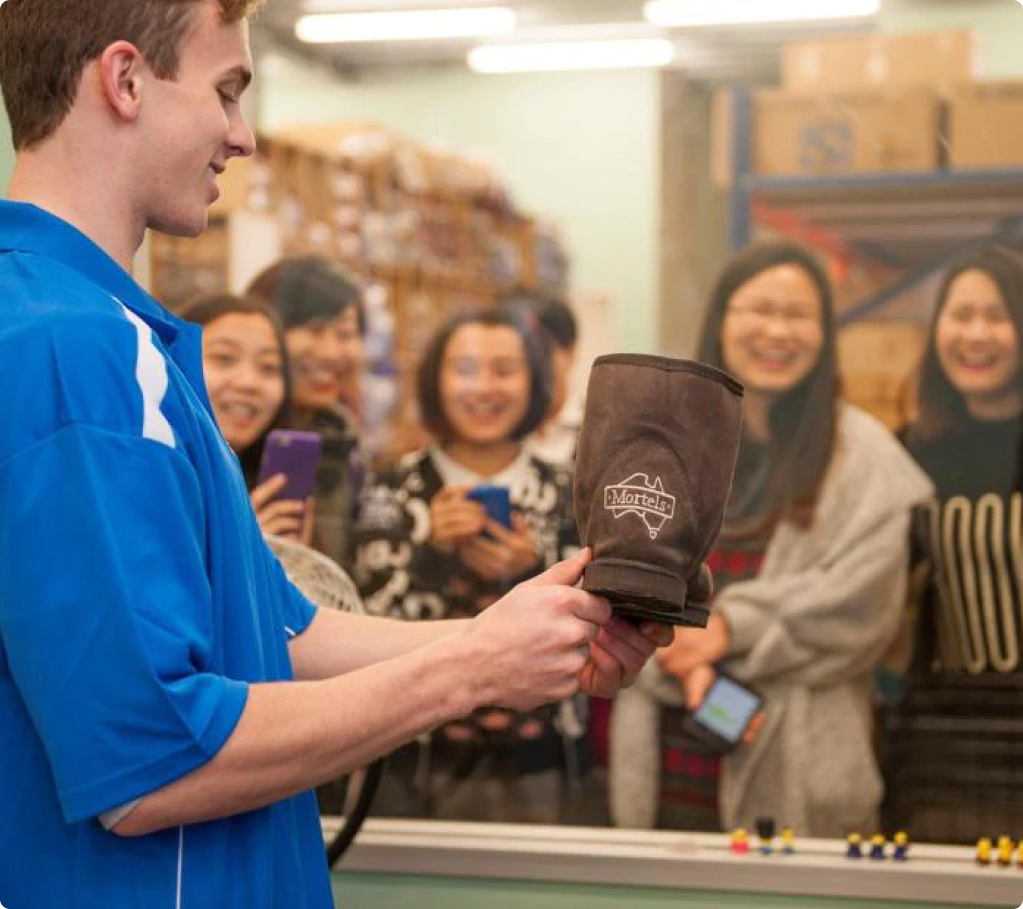 See how they're made
Factory Tours are currently available with pre-bookings only for a minimum of 6 adults. To book call 02 4966 0990.
See, hear and smell a world famous Australian product in the making at Mortels Thornton; an essential and interactive tour for any visitor.
You might also like
View Products